XMPie attends a variety of print, marketing and technology industry events around the world: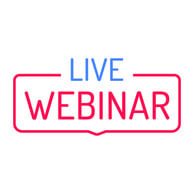 October 31, 2018
Webinar: XMPie's Award-Winning Technology Platform: Get the Latest XMPie Product Updates
See what all the noise is about! Join us for this webinar to see why the InterTech Award judges were blown away by the innovative technology from XMPie.
Register Here
.
We'll be demonstrating all of our new products and features including our 2018 InterTech Technology Award and RED HOT Technology program wins. You'll hear about product vision, recent features, and what's next from XMPie product and R&D managers.
So, join us and find out how the XMPie platform can maximize your marketing and communication results with software features and integrations including:
Interactive PDF - Find out how using Interactive PDF can turn business and communication PDFs into interactive experiences that draw customers in, hold their attention for longer and can be viewed on any device.
XMPie PersonalEffect and Adobe Sign integration (a RED HOT Technology honoree)
Discover how Enterprise customers can add fully automated electronic signature workflows to their personalized, omnichannel communications campaigns.
MIS integration (a RED HOT Technology honoree) - See how you can integrate your XMPie Web-to-Print store with any industry-leading Print MIS. Triggered Direct Mail (T-D-M)
Learn how to trigger Printed Direct Mail from digital touchpoints in your campaigns.
XMPie and the Iridesse - Find out how you can use XMPie software to power the Xerox Iridesse Production Press and make an extra splash.
GDPR Compliance - See how XMPie's products have been updated to include the tools, mechanisms and guidelines to assist your organization with GDPR compliance in regard to data processing and storage.
- XES Updates - Find out the latest updates to the XMPie Email Service (XES), an integrated and straightforward approach to sending personalized, dynamic and content-rich email, complete with real-time tracking and analytics.
We'll also be giving you a sneak peek of what's coming to the XMPie platform in the coming months. Register Here.
Online
November 8-9, 2018
Australia XMPie Innovation Event
Registration is now open for the upcoming Australia XMPie Innovation Day
REGISTER BEFORE FRIDAY SEPT 28 FOR YOUR CHANCE TO WIN A GOOGLE HOME SMART ASSISTANT!
Spaces are strictly limited. Request an invitation here.
We'll be bringing over a team of R&D experts from the US and Israel, including Yaron Tomer, VP of R&D, Idan Youval, VP Strategic Accounts, Ayelet Szabo-Melamed, VP Marketing, and Igor Vorobeychik, Senior Solution Architect, who heads our Professional Services department to run educational sessions, demonstrate the latest XMPie updates, and talk in-depth about the latest print and omnichannel news and advances. Local technical and support specialists will also be on hand to answer your questions!
Port Douglas, Australia
December 3-5, 2018
Fuji Xerox Premier Partner Conference
Over 300 FX Graphic Communication Customers, Solution Partners, FX top management will gather in Sydney to share ideas and discuss today's most viable business opportunities and trends in today's dynamic graphic communication market.
Sydney, Australia