XMPie partners closely with a number of industry leaders in such areas as technical integration, business development, marketing and distribution.
These valuable relationships enable us to:
Capitalize on mutually rewarding opportunities, through collaboration with leading providers of synergetic, complementary technologies
Provide our partners with a unique, innovative solution that will expand their customer base and generate additional revenue streams
Business Partners
Xerox
Headquartered in Norwalk, Conn., Xerox Corporation's 54,000 people represent the world's leading document management, technology and services enterprise, providing the industry's broadest portfolio of color and black-and-white document processing systems and related supplies, as well as document management consulting and outsourcing services.
HP
HP creates new possibilities for technology to have a meaningful impact on people, businesses, governments and society. The world's largest technology company, HP brings together a portfolio that spans printing, personal computing, software, services and IT infrastructure to solve customer problems. More information about HP (NYSE: HPQ) is available at http://www.hp.com/.
MultiChannelMachine (MCM)
MultiChannelMachine (MCM) is an affordable, pay-as-you-go, managed solution for personalised, automated & integrated cross-media marketing engagement. MCM empowers brand communication, by applying current technology and productive digital workflows, to redefine and simplify the brand's interactions with its customers and the marketing production ecosystem. MCM is based in the UK.
NexPress Solutions
NexPress Solutions, Inc. designs, develops and markets digital color and black-and-white printing solutions for on-demand and variable-data printing. Its award-winning Kodak NexPress 2100 digital production color press sets new standards for uptime, reliability, image quality and consistency. It is available with a broad variety of digital application and customized workflow solutions, plus professional consulting.
Technology Partners
AccuZIP
AccuZIP, Inc., a national software company based in Atascadero, CA, provides feature-rich solutions to manage Contact Data Quality, Address Hygiene, USPS® Postal Presorting and Compliance, Mail Tracking and Reporting and much more. AccuZIP's solutions, whether used as standalone solutions or integrated into strategic industry partner platforms, provide functionality to many industry verticals to streamline, standardize, automate and simplify processes associated with data entry, data management, USPS Mailings and multi-channel communications.
Adobe
Adobe helps people and businesses communicate better through its world-leading digital imaging, design, and document technology platforms for consumers, creative professionals, and enterprises. Founded in 1982, Adobe today is one of the world´s largest software companies, generating annual revenues exceeding US$1.2 billion.

PunchOut2Go
PunchOut2Go is a recognized global vendor of PunchOut and B2B order automation solutions, supporting thousands of integrations in over 35 countries on upwards of 70 different eProcurement systems. PunchOut2Go for XMPie makes it easy to connect XMPie-enabled web-to-print storefronts with buyers that use eProcurement applications such as Ariba, SciQuest, Coupa, SAP, Oracle and more. This allows buyers to shop within a uStore-enabled storefront where they can personalize or customize a product and create an order whereby the shopping cart and order data are seamlessly and securely synchronized with their eProcurement system.
Veracore
The VeraCore Fulfillment Solution is a fulfillment software system that enables printers, fulfillment companies and marketing service providers to manage their all aspects of their clients' fulfillment programs. The VeraCore Fulfillment Solution combines an order management system and a warehouse management system in one comprehensive package that handles the fulfillment process from order capture through pick, pack and ship
Five Rivers Information Technology
Five Rivers IT strives to help businesses drive productivity, maximize value and increase reliability within their IT infrastructure. Five Rivers IT accomplish this by providing their clients with the best IT architects, infrastructure solutions, data management and cloud services available.
Industry Partners
Avanti
At Avanti, our goal is to help you deliver more jobs, in less time, with the confidence in knowing that every aspect of your shop is integrated into one powerful platform. Since 1984, Avanti has provided innovative, award-winning Print MIS solutions that help print shops and marketing communication organizations automate all facets of their business and cultivate a more meaningful customer relationship. Avanti's solutions are the most open in the industry; are JDF-certified, fully integrated, and extend from order entry through to production and billing. #askavanti
Optimus
XMPie and Optimus are collaborating to offer a fully integrated Web-to-Print and Management Information System (MIS). Now your customers can effortlessly place their orders from an XMPie store or web portal and see live stock and immediate dynamic pricing from the Optimus Dash MIS. This allows you to maintain a single pricing and stock system, knowing that the information is always accurate and up-to-date.
Ebix Consulting
Ebix Consulting, a preferred XMPie Integrator and Xerox Business Innovation Partner, is a premier global Information Technology Services and Solutions Provider offering a full spectrum of IT services and cutting edge print, cross-media and direct marketing solutions, including:
XMPie Template Conversion and Creation Service – A convenient way to easily migrate your existing Web-to-print templates to the XMPie platform or to easily create new XMPie templates
crosstrio XMPie based portal framework for customized complex cross-media solutions
crosstrio™DAM – Digital asset repository framework
crosstrio™ContentConnect – Connector that seamlessly links assets residing in your DAM System to XMPie composition
Technology Consulting, Software Development and Systems Integration
Marketing Services and E-Commerce Services
Process and Workflow Automation Services
Digital Asset and Content Management Services
For 23 years, Ebix Consulting has consistently delivered valuable time, cost and quality advantages from our multi-location global delivery centers. We serve global enterprises and print and marketing service providers. PB Systems is recognized by its clients for their nimbleness, responsiveness, partnership mentality and overall value. Contact: Patrick Wilde (714) 389-7233; patrick.wilde@pbsystems.com
Fuji Xerox
Fuji Xerox helps organisations take control of their documents, manage costs and improve productivity. Fuji Xerox distributes Fuji Xerox and Xerox Corporation products and services throughout the Asia Pacific region with operations in Japan, Australia, Korea, Taiwan, the Philippines, Thailand, New Zealand, Singapore, Malaysia and Vietnam.
Graphic Arts Alliance
Graphic Arts Alliance, LLC was formed in September of 2002 with over 50 member companies. The mission of the GAA is to help each member increase profitability through leveraged purchasing with National Contract Status, information sharing and technology.
Highcon
Highcon was founded in November 2009 by Aviv Ratzman and Michael Zimmer. Michael and Aviv have extensive experience within the finishing and the digital print markets, initially with Indigo NV and latterly HP. Highcon is headquartered in Yavne, Israel where technology and product development is undertaken by a growing team of highly skilled and experienced people. Highcon has developed a unique patented converting solution for the Folding Carton finishing market based on its proprietary DART (Digital Adhesive Rule Technology). This digital cutting and creasing process brings all the benefits associated with digital workflow into the existing analogue packaging market. The first product, the Highcon Euclid, was presented at the May 2012 DRUPA exhibition in Dusseldorf Germany.
Locr Maps
locr was founded in 2006 in Brunswick/Germany and is the world's leading full service provider for personalized maps and geodata. locr's maps and geodata come from several leading partners, including NAVTEQ and OpenStreetMap. Using this range of providers ensures that the maps we create are always up-to-date and accurate.
Ogone
Ogone Payment Services delivers manual to fully integrated solutions for managing electronic payments in several domains including e-commerce, ticketing, call centers, airlines and travel in both business to consumer or business to business (purchasing cards) environments. Ogone Payment Services is connected through certified links to more than 100 different banks/acquirers that enable handling of over 40 international and local payment methods like Visa, MasterCard, American Express, Maestro, Solo, PayPal, ELV, Carte Bleue, MisterCash, Dankort and iDEAL. The company was one of the first Payment Service Providers to offer Verified By Visa and MasterCard SecureCode.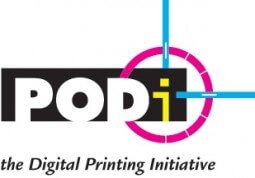 PODi
XMPie is a member of PODi and serves on both its Technical and Marketing Workgroups. PODi is a not for profit industry consortium that was formed in 1996. Its charter is to foster the growth of the digital printing industry through market and standards development activities. PODi promotes interoperability through the PPML suite of open, XML based standards, test suites and certification. PODi members are industry leaders representing all facets of the digital printing ecosystem, including software, hardware and other industry vendors, print and marketing service providers, and enterprises.
Precedent Technologies
Precedent Technologies is a Full Service I.T. Solution Provider & Business Consulting firm. They are located in Atlanta, GA and offer end-to-end business solutions for organizations of all sizes all over the United States.
PrintIQ
IQ is a privately owned company providing IT, custom software development and business solutions to the printing industry. We have been delivering IT-based solutions to business for the past 18 years and have staff based in Australia, New Zealand, and North America.
The printIQ MWS (Management Workflow System) encompasses everything from a full customer web portal, with online quoting, ordering, and payment gateway through to end-to-end automated production with live display, automated outsourcing, inventory, purchasing & dispatch. When you combine this with our integrated pre-flighting and document editing, plus ganging and remote site integration, the landscape really starts to change. At IQ we 'innovate' not 'imitate'.
Sony DADC
Sony DADC is a full-service technology and solution provider for optical media, offering services from the traditional replication business to advanced solutions. Their global services are: web-based business solutions, audio and video postproduction, DVD, UMD and Blu-ray Disc authoring, digital rights management, graphic design, mastering, replication, label printing, packaging, distribution and fulfillment.
Tecra
Tecra is a US-based IT services company founded in 1998. With 270+ employees and offices in Detroit, MI; Austin, TX; Rochester, NY and Hyderabad, India, Tecra is a leading provider of custom development for VDP and Cross Media applications that work in harmony with XMPie solutions.