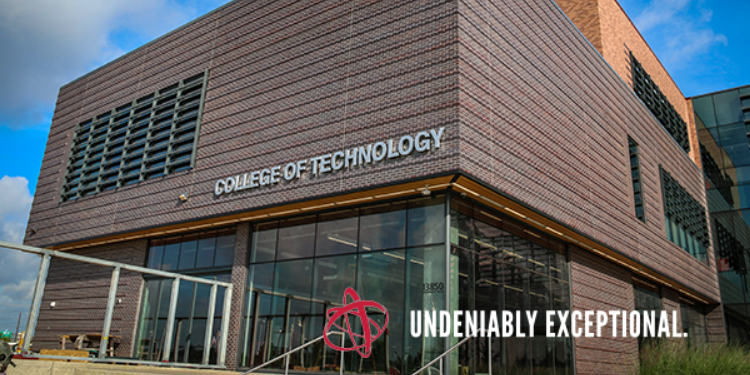 The University of Houston has been using XMPie technology to give its Digital Media students an edge in the marketplace since 2019. Today, the program is recognized for having one of the highest graduate employment rates in its College of Technology.
Next semester, that success will be shared with students at a Houston-area public community college, Wharton County Junior College, who are being given access to XMPie software, so they too can benefit from these much-valued skills. Students will complete two years of study before transferring to the University of Houston to complete their full Digital Media bachelor's degree.
"In essence, XMPie is the motivating principle for our curriculum. It is the tool to get our students away from thinking about speaking to groups towards thinking of speaking to individuals. The modern business thrives on its ability to communicate with customers directly so employers' value our students' advanced marketing skills." – Dr Jerry Waite, Professor of Digital Media, University of Houston.
XMPie is the industry-leading media personalization and marketing automation platform used widely across all industry verticals worldwide. The platform includes all the tools necessary to automate the production of data-driven print and digital output. Marketers, brands – and now students – can use XMPie to look for the opportunities that exist in their data to create relevant communications that resonate with each recipient as an individual, to motivate him or her to respond.
Rather than forcing students to adopt one single channel over another, the university teaches how to strategically combine and optimize over ten media platforms – including print, social media, e-publishing, computer graphics, photography, video, and more – within a targeted customer journey-delivering the right message, to the right person, at the right time.
"There's so much that you can do with XMPie," says Elysha Garcia, Senior at the University of Houston, Digital Media Program. "I remember having a Eureka moment when I first learned how to use the software. I understood how powerful it was, and how I could plan my campaign logic to focus on each individual and anticipate how each person would react and respond to my campaign touchpoints."
The Digital Media program curriculum at both institutions is built around the notion of personalization, and students get hands-on with the software from the very beginning, learning key personalization concepts, content strategy practice and data mining in the first two years. In the second half of the program, students learn how each medium can enhance the impact of the others and put their learning into action by planning and implementing full transmedia omnichannel campaigns.
"There's so much that XMPie offers. We're taught high levels of critical-thinking skills as well as how to use XMPie in the program," says Kelis Woods, Senior at the University of Houston, Digital Media Program. "You definitely need both to get your message across and achieve your marketing goals."
Career-focused degrees like the Digital Media program offer students a distinct advantage, especially given the impact of the Covid-19 pandemic on job recruitment: they prepare students for the world of work. Companies are looking for graduates who can strategize, analyze and use data effectively in their communications.
"Companies need well-trained staff members who understand how to plan and execute impactful omnichannel campaigns properly, as well as how to use the right technology," says Ayelet Szabo-Melamed, Vice-President Marketing, XMPie. "We're delighted to support the Digital Media programs at the University of Houston and the Wharton County Junior College and look forward to seeing their success as they enter the job market."
This software contribution to the University of Houston and Wharton County Junior College is among several of XMPie's recent education-inspired initiatives and was facilitated by Julie and Andy Plata, whose company, OutputLinks Communications Group, promotes and supports the global print-based transmedia industry.