XMPie attends a variety of print, marketing and technology industry events around the world: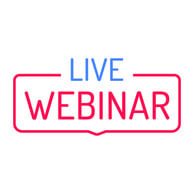 June 19, 2018
Webinar: Connecting StoreFlow with Enterprise e-Procurement Systems – Featuring PunchOut2Go
Learn about our new partnership with PunchOut2Go and how it can help you to serve the enterprise market and win new business!
In this webinar, you will learn:
About the e-Procurement market, benefits and why customers want you to do business through this channel
Challenges suppliers face when integrating catalogs with their e-Procurement customers.
Questions to ask your customers to identify opportunities.
Benefits and results from PunchOut suppliers.
How to integrate your StoreFlow portal with the PunchOut2Go gateway to offer your XMPie-based VDP and Cross Media services through a company's e-Procurement system.
Register Today →
Online
July 3, 2018
EPIP 2018
"We promote the value of print in this one day showcase for excellence in brand marketing and print innovation. EPIP clearly demonstrates how Everything is Possible in Print when marketers integrate fresh approaches to print with imaginative brand strategies, data analysis and digital channels. With brand experts leading the day's agenda, delegates will come away with new ideas for maximising the impact of their brands, insights on marketing in a digitally-led age, and new knowledge of print's extraordinary, technology-led capabilities."
London, United Kingdom
August 16–17, 2018
Fuji Xerox Smart Business Forum 2018
"Fuji Xerox (Thailand) proudly presents "Fuji Xerox Smart Business Forum 2018" (formerly known as 'DocuWorld'), the unique inclusive conference and showcase of document solutions, services and technologies in Bangkok, Thailand. The 2-day forum aims to share insights and knowledge to more than 1,500 participants for streamlining their operations and improving productivity with proprietary Document AI technologies, Next-generation security technology and IoT/IoH technologies."
Bangkok, Thailand
September 18-20, 2018
The Print Show
"Being able to investigate the latest print and finishing technology, while sourcing innovative new materials, software systems, and trade services – all under one roof – is an invaluable day out. Add to that our series of free business seminars and highly-acclaimed special visitor attractions, and it is simply an event you must attend."
Birmingham, United Kingdom
September 30 - October 2, 2018
Print 2018
Print 18 is the year's largest and most innovative global exhibition of everything graphic communications professionals need to adapt, evolve and grow their business. Come see the latest technology from XMPie at McCormick Place.
Chicago, IL, USA