XMPie attends a variety of print, marketing and technology industry events around the world: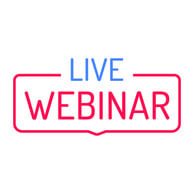 May 21, 2019
Webinar: Back to Basics: Get Smart and Optimize Your Print Personalization with XMPie
Join us and discover the best way to create dynamic documents with automatic variability based on recipient profiles or versioning criteria.
Deb Haines, Senior XMPie Trainer and Solutions Specialist, and David Baldaro, XMPie Product Marketing Manager, will be discussing some key features of XMPie's desktop tools, and demonstrating how easily you can get started and reap the rewards as your business grows.
Find out how to:
Take your print personalization to the next level by transforming static design elements into dynamic elements that change for every recipient.
Create personalized, data-driven output within InDesign in a process similar to the broadly familiar mail-merge or data-merge workflows.
Replace static graphics and text objects with dynamic images and messages that are of interest to your different customers based on simple rules or logic.
Impact text, images, styles, tables, page spreads and even layers with data or logic.
Do simple jobs like ticketing, versioning and numbering, in the same straightforward workflow as for more complex projects.
Create one, thousands, or millions of unique print documents with the advanced production capabilities of XMPie.
Online
June 19-21, 2019
Dscoop Edge EMEA
"Create connections, share ideas, get inspired and stay ahead of the latest trends in the print industry. We strategically develop our conferences to deliver you the best education, the industry's most esteemed presenters, intentional and effective networking, and extraordinary opportunity for personal and professional growth. Get an edge on your competition. Sharpen your business."
Barcelona, Spain
July 3, 2019
EPIP
"A showcase for excellence in brand marketing and print innovation, EPIP clearly demonstrates how Everything is Possible in Print when marketers integrate fresh approaches to print with imaginative brand strategies, data analysis and digital channels"
London, UK
September 17-19, 2019
The Print Show
"Being able to investigate the latest print and finishing technology, while sourcing innovative new materials, software systems, and trade services – all under one roof – is an invaluable day out. Add to that our series of free business seminars and highly-acclaimed special visitor attractions, and it is simply an event you must attend."
Birmingham, UK
September 25-26, 2019
Technology for Marketing
"Technology for Marketing is the UK's only event dedicated to martech. One spot for marketers to nurture their next big Idea. One place to gather actionable inspiration from marketing gurus who'll share their glimpse of the future."
London, UK
October 3-5, 2019
Print 2019
"The printing and graphic communications industry is ever-evolving. Your business success depends on you evolving along with it. PRINT is the one place that helps you do just that—offering all the education, tools, products and innovations you need to grow your business and achieve your goals. As the proven event for the entire community of printing and graphic professionals—from creatives to executives, production specialists to sales and marketing teams—this is the only industry event tailored to the unique needs of each specialty. Whatever your goal, PRINT helps you get there."
Chicago, IL, USA
November 14, 2019
Print & Digital Innovations Summit
"The print & digital innovations summit brings leading professionals and industry suppliers together to meet, talk, listen, learn and do business; All in an environment that ensures you only see the people or products most relevant to your company."
London, UK