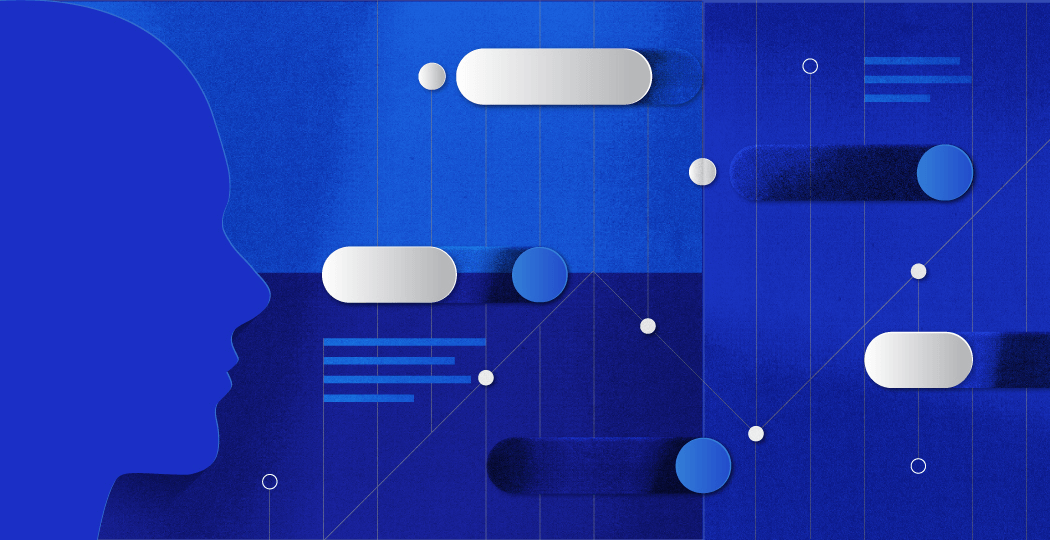 Les données first-party— les données clients que vous possédez déjà — peuvent fournir des informations précieuses sur le comportement en ligne des clients, vous permettant de créer des campagnes de publipostage personnalisées et déclenchées automatiquement..
L'un des secrets du marketing en ligne, c'est que vos clients vous disent déjà ce qu'ils veulent, mais il faut savoir écouter. Ces informations sont enfouies dans ce que l'on appelle les données « first-party », c'est-à-dire les données clients que vous avez déjà en main et que vous recueillez directement auprès de vos clients et de leurs interactions avec votre marque. Cela commencer par leurs noms, adresses physiques et adresses e-mail, puis évoluer considérablement selon le degré de sophistication et la portée de vos efforts de marketing et de suivi.
Étant donné que ces données first-party vous appartiennent, et qu'elles se composent entièrement d'informations que vos clients ont généré sur eux-mêmes, elles peuvent s'avérer très puissantes. L'analyse et l'utilisation de ces données fourniront des informations importantes sur le comportement et l'intention d'achat de chaque client. Ces informations vous permettent de personnaliser vos efforts marketing pour donner à chaque client individualisé ce qu'il veut et ce dont il a besoin.
Il est important de se rappeler que ces données digitales ne sont pas seulement utiles pour la sensibilisation numérique. En réalité, une omnichannel approach qui inclut non seulement des efforts de marketing numérique, mais aussi des canaux hors ligne comme le publipostage renforcera votre message, peu importe où il apparaît.
Comment les données first-party sont-elles collectées et utilisées ?
Les données first-party comprennent généralement des informations telles que le nom du client, l'adresse postale, l'adresse e-mail et le numéro de téléphone. Mais elles peuvent également inclure toute information que vous avez recueillie lors d'interactions numériques, en personne ou imprimées avec un client ou un prospect.
Conseil de Pro : Le terme « données first-party » implique l'existence de données de seconde et de tierce partie. Les données de seconde partie sont des données sur votre client qui ont été collectées par une société partenaire, telle qu'une société de carte de crédit qui peut rapporter l'historique complet des achats de votre client. Les données tierces sont des informations qui peuvent être accessoires à votre client : si vous savez que votre client a récemment acheté une maison, les données de tiers peuvent inclure une liste louée de magasins de meubles ou d'entreprises de déménagement dans la région de votre client.
Si votre entreprise commence tout juste à utiliser les données clients pour le marketing, vous constaterez peut-être que les données first-party sont réparties et isolées dans des îlots de données : vos données de messagerie dans une application ou une base de données, votre historique de transactions dans une autre, vos coordonnées dans une troisième. Vos données seront beaucoup plus faciles à gérer si vous les rassemblez dans un système de gestion de la relation client (CRM) ou de plateforme de données client (CDP).
Comme la plupart des données, les données client sont plus utiles lorsqu'elles sont agrégées en un seul endroit, ce qui vous permet d'établir des associations entre les points de données. Lorsque vous les associez à des données d'entreprise telles que les niveaux de stock, ce qui vous permet de cibler des ventes spéciales aux clients qui sont les plus susceptibles d'en profiter, vous commencerez à constater à quel point ces données peuvent être puissantes.
.
Utilisation des données first-party pour le publipostage reciblé
Avec les données first-party, vous pouvez faire travailler ensemble vos efforts de marketing en ligne et de publipostage. C'est ce qu'on appelle le publipostage reciblé (parfois appelé publipostage programmé ou automatisé).
Retargeted direct mail envoie des courriers en réponse à des actions ou comportements spécifiques du client. Si un client consulte une page de produits particulière, par exemple, cette vue peut être enregistrée par votre CRM, qui à son tour envoie la commande à un outil d'automatisation du publipostage d'envoyer un dépliant, une carte postale ou un autre courrier prenant en charge ladite vue.
Votre client reçoit le courrier peu de temps après avoir interagi avec le canal numérique ; le courrier peut inclure une offre spéciale, un QR Code®[1]renvoyant à la page du produit ou simplement un rappel comme quoi le client a regardé le produit.
Ce publipostage hautement pertinent entraîne des taux de réponse plus élevés et rend votre appel à l'action plus pertinent. L'exploitation de ces types de processus automatisés pour le publipostage peut conduire à des économies de coûts et à un retour sur investissement considérables pour les campagnes de publipostage.
Amélioration de l'exactitude des adresses
Le publipostage ne peut pas être efficace si recipient's address isn't correct. Même si vos données first party incluent des adresses, il arrive étonnement souvent qu'il s'y glisse des erreurs d'apparence mineures qui retardent le courrier ou le rendent non distribuable. Un logiciel de vérification d'adresse peut vous permettre de veiller à que le courrier que vous envoyez atteigne sa destination prévue.
Réduction des délais de traitement et de livraison
En créant des déclencheurs automatisés, vous pouvez choisir lequel des comportements de vos clients fera du publipostage un élément efficace de votre stratégie marketing. Votre publipostage fonctionne avec d'autres canaux marketing pour rendre vos campagnes plus personnalisées et pertinentes. Plutôt que d'envoyer des courriers à une vaste liste de personnes qui peuvent ou non être intéressées, vous pouvez cibler les clients en fonction des désirs exacts qu'ils ont exprimés dans leurs activités en ligne. Cela vous permet d'économiser de l'argent et d'augmenter les taux de réponse.
Comment les spécialistes chevronnés du marketing renforcent les messages sur toutes les plateformes
L'homogénéité de marque est un facteur clé de réussite avec retargeted direct mail. Le langage que vous utilisez et la présentation de votre conception devraient être les mêmes, que vous vendiez sur un site Web, les réseaux sociaux, les panneaux d'affichage, la télévision, les journaux ou le publipostage.
Plus vous utilisez de canaux, plus la cohérence devient importante. La cohérence renforce votre message sur plusieurs canaux, ce qui conduit à un rappel plus fort de la marque. Un catalogue devrait ressembler au site Web vers lequel vous essayez de générer du trafic, afin d'accroître la reconnaissance et d'éviter la confusion chez les consommateurs. Et inversement, un publipostage reciblé doit ressembler au site Web qui l'a déclenché afin que le destinataire reconnaisse et fasse confiance à la source.
Le reciblage fonctionne : Un bijoutier en ligne a découvert que d'envoyer d'une carte postale basée sur l'intention des acheteurs en ligne alors qu'elle était encore fraîche dans leur esprit permettait de fournir un rappel tactile précieux et une stratégie de marque hors ligne. La carte postale, avec une image de produit et un logo bien en vue, était un rappel durable de l'intention d'achat du consommateur. Le bijoutier a rapporté un rendement de x9 sur les dépenses publicitaires et une augmentation de 85 % du taux de conversion
.[2]
Éléments à retenir
En agrégeant les données first-party (les informations de nature exclusive que vous avez collectées sur vos clients et leurs comportements sur tous les points de contact), vous pouvez tirer des leçons importantes sur leurs besoins. Et ces données peuvent être utilisées pour déclencher un publipostage reciblé qui renforce votre marque et stimule les achats alors que vous êtes déjà dans l'esprit de vos clients.
Reprinted with permission of USPSDelivers.com, an expert resource for future-thinking shippers and marketers.