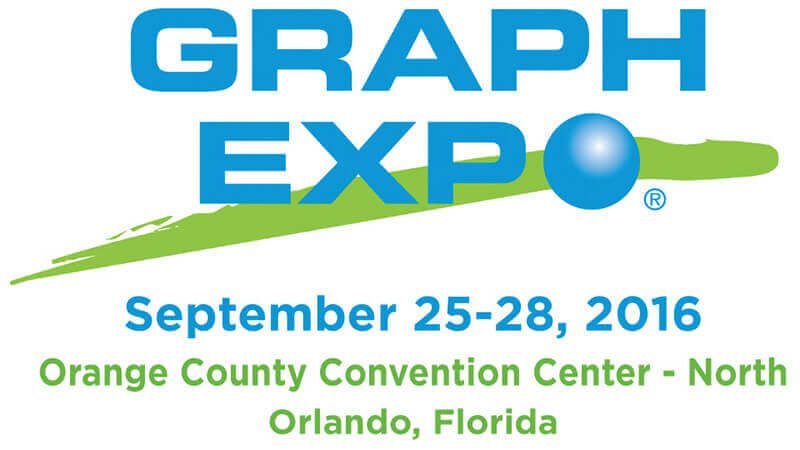 It seems like just yesterday we were preparing for drupa – and now, we're just a few weeks away from Graph Expo. We're looking forward to the show and building the momentum that we started a couple of months back in Düsseldorf.
We're gearing up to head to Orlando, FL with our latest personalization solutions in tow and can't wait to show attendees what we have to offer. If you're planning on being at the show, make sure Xerox booth #1625 is on your list and get ready to experience the power of personalization across multichannel marketing, web-to-print, labels and packaging and much more.
We couldn't be more excited to kick off Graph Expo on a high note with a MUST SEE 'EMS award for our new Campaigns-on Demand feature. This new feature expands the capabilities of Wweb-to-print to include the ability to order multichannel campaigns directly from the web-to-print store, combining multiple touchpoints triggered by customer profile data and behaviors. The campaign will become an item that one can select, customize, order, execute, and track, directly from the web store interface. We'll be showing this new feature in the Xerox booth. Be sure to stop by to get a live demo.
We're also eager to showcase our recent partnerships and integrations with key industry partners, all of which expand our web-to-print software user capabilities:
AccuZIP – The AccuZIP technology automatically detects duplicate address records, provides presorting, and verifies mailing lists through CASS™ Certification and NCOALink® (National Change of Address) services. With such capabilities now as part of the XMPie workflow, customers can save costs by (ensuring that buyers only pay for mail items that are deliverable, and (b) by getting the best possible rates for postal delivery.
PunchOut2Go – This integration makes it easier to connect XMPie-enabled Web-to-print storefronts with buyers that use eProcurement applications such as Ariba, sciQUEST, Coupa, SAP, Oracle and more. PunchOut2Go is a recognized vendor of PunchOut solutions, supporting over 60 eProcurement systems in over 30 countries.  The integration consists of an XMPie uStore plugin that seamlessly connects with the PunchOut2Go PunchOut Gateway and simplifies the PunchOut conversation between the seller's uStore storefront and a buyer's eProcurement system.
io – Handwriting.io is an API that incorporates digital handwriting technology into mobile apps, desktop applications and websites. The partnership allows us to expand our web-to-print offering to include authentic handwriting to help businesses add a personal touch to their direct marketing and cross-media campaigns.
Another new technology we're excited about is the Xerox Direct to Object Inkjet Printer. The printer prints personalized photos, images and text directly onto 3D objects and a variety of substrates in minutes. This new innovation will also be on display in the Xerox booth.
We're looking forward to the show and hope to see you there. Be sure to stop by booth #1625 to say hi and get a demo of our latest solutions.