A Plug-in to Adobe InDesign - Included with all PersonalEffect Systems
Use uCreate Print to create your variable document on your desktop or seamlessly connect to XMPie's uProduce server and work directly with documents on that server without ever leaving your desktop-based Adobe InDesign environment.
Enhanced Variable Data Print capabilities.
Built on Adobe Layout Technology.
Robust database capabilities.
From single table databases to live SQL data sources.
Integrate personalized images.
Seamlessly merge uImages into documents created with uCreate Print.
Any InDesign document can be personalized.
Replace static graphics and text objects with dynamic stories and images that are of interest to your different customers based on simple rules or logic.
Preview online by linking to proof sets or content samples.
WYSIWYG previewing of document instances, by scrolling through the records of the bound Data.
Uses production-grade variable data output.
Supports production-grade variable data output such as PPML, PDF and PDF/VT.
Two step workflow
From uCreate Print to the PersonalEffect Composition Engine.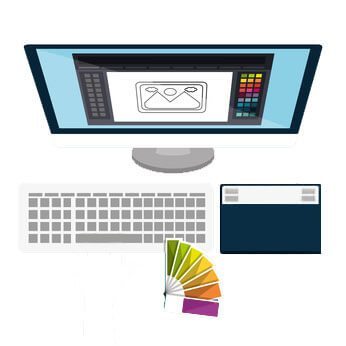 Prepare your design with the uCreate Print plugin in InDesign.
Upload your dynamic document to the PersonalEffect Composition Engine for proofing, printing or publishing online.