Need a plugin for your PersonalEffect Server?
Add pre-built plug-ins to your XMPie system for additional functionality to seamlessly complement existing capabilities and workflows or reach out to our professional services team who can develop and implement a solution tailored to your unique business needs.
SAML-based Single Sign On from Salesforce.com to StoreFlow websites
Service Providers can offer Web-to-print portals that can be accessed directly from Saleforce.com without any additional login or User ID requirements. This removal of barriers opens numerous new Enterprise-class opportunities.
Benefits:
Profile information from the Saleforce.com User (e.g., the branch manager) is automatically imported and can be used to personalize documents ordered directly from the store
Optionally, through additional data-related Software Professional Services, users who create Web-to-print stores can link to their Salesforce.com data sources, and use their data to drive print or direct mail that not only uses the sender's personal information but is also highly personalized to each individual recipient, based on the recipient's profile in Salesforce.com (e.g., prospects, customers, etc.)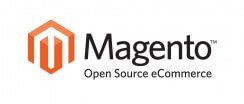 Magento XMPie uStore Extension
With the Magento XMPie uStore Extension, customers can leverage the full capabilities of the Magento e-commerce platform to manage their online business while relying on XMPie technology for document handling, personalization, customization, dynamic document composition and pre-press automation workflows.
Benefits
Easily add XMPie renowned document composition, customization, workflows and ordering to existing or newly-developed Magento-based storefronts
Easily Map Magento products to uStore products
Add/Edit/Delete items to/from Magento shopping cart once customer finishes uStore customizations
Ability to modify product pricing based on uStore product pricing calculations
Custom functionality possible through engagement with XMPie Professional Services
Budget Center Plug-in
The Budget Center Plug-in allows users to accommodate established purchasing policies for enterprise or corporate customers. The process of allocating and managing budgets is simplified without adding extra overhead to manually reconcile accounts.
Benefits
Supports multiple budget centers per individual or group
A budget manager can be designated and notified of purchasing activity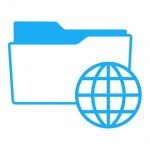 Global Asset Repository
The Global Asset Repository is a comprehensive tool for organizing, managing and manipulating large libraries of images and assets.
Benefits
End users are given creative freedom to crop, resize, rotate and flip images
Assets can be organized into user-defined subfolders
Search capabilities
Administrators can allocate disk quotas and file size limits
Global Database Recipient List Plug-in
The Global Database Recipient List Plug-in allows data to be leveraged in a controlled manner; whereby the end user can drive variable data communications even without full access to the information. This is ideal for large brands with geographically dispersed locations, discrete regions, or franchises with a single corporate database encompassing an entire customer list.
Benefits
Allows SQL queries to pass required data at runtime
Limit exposed data to only those fields that are required
Allows end user to search, group and filter data
Excel Delivery Provider
The Excel Delivery Provider is a generic delivery provider that can calculate shipping cost based on an Excel Template – allowing for a very large number of environmental parameters . The template can use simple or complex shipping formulas to calculate total shipping costs.
Benefits:
Various shipping calculations are possible, taking into consideration local vendor pricing look-up tables, product weight, product packages, product properties, users, total cart value and product price
Hot Submit Solution for uProduce
This Hot Submit Solution tool enables users to automate print and email job submission. Users can configure multiple hot folders and drop numerous files with various data formats into these folders. Files will be picked up by the hot Submit Solution tool and sent to production thereby generating various output or sending email. The Hot Submit tool can update the user as the job progresses and it's completion via email. Benefits:
Ability to automate manual tasks
DataWidget uStore Recipient List Plug-in
The DataWidget uStore Recipient List Plug-in is a tool within the uStore workflow allowing end-users to purchase data during the ordering process. This supports new lead generation campaigns by automating the transfer of data during campaign execution without requiring the print-buyer to have strong data at launch.
Benefits
Providing mailing lists is a high-margin value-add service
End users can define data selects, preview data and choose the number of records to purchase
Easily map data list fields to uPlan recipient list schema
Clean, accurate data provided by Experian®