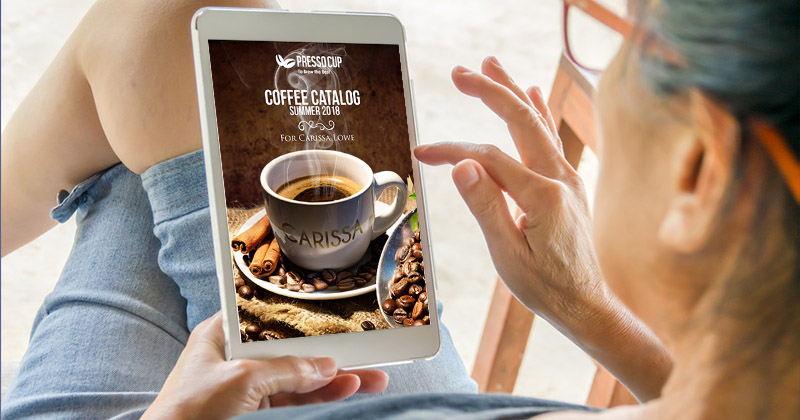 While PDFs are often used for printing, they can also have interactive features that make them great for online catalogs and brochures, learning materials and more. These features are the parts of a PDF that take your customers beyond the basic reading experience and give them the capability to interact directly with the document. Items such as buttons, embedded videos and hyperlinks personalize the experience and put the customers in the driver seat as they navigate the document.
XMPie PersonalEffect users can now create individualized interactive PDFs that can turn business and communication PDFs into interactive experiences to draw customers in and hold their attention for longer. Interactive PDFs can also be viewed on any device.
Sounds like something that would benefit your business? We've got the scoop on everything you need to know about interactive PDFs.
Some may ask why would I choose a PDF over HTML? Using a PDF format versus HTML has many benefits including preserving and encapsulating the format so it's the same on screen as it would be in print; it's easier to publish; it incorporates document security features, and it has easy-to-create interactivity options.
PDF on Demand
At XMPie, our PersonalEffect software has a PDF-on-Demand feature so you can easily publish and distribute interactive PDFs via the web or email. Here's how it works:
Web: You can create web pages with links for downloading PDFs on-demand. Customers can then generate personalized documents relevant to them and save or print the documents. Since the PDF is created "on-demand", that is, when your customer clicks the link, it reflects the most up-to-date data on specific customers. For example, let's say your customer recently purchased tickets to a concert and selected to get the tickets digitally. The link, created using the PDF on-Demand option, is for them to easily and quickly gain access to their personalized tickets (aka the PDF) online.
Email: You can create emails with links for downloading PDFs on-demand. When a customer clicks on a link, a personalized PDF is instantly presented. For example, let's say that you need your customer to sign a contract. You can send them an email with a personalized link to an interactive PDF for them to initial and sign the critical fields digitally – making it easier and more efficient for you and your customers.
Business Usage Example
To help better paint the picture of an interactive PDF, let's look at a demo file that we created for our fictional Pressocup coffee machine company.
Click here to download the Pressocup's Summer Catalog – an Interactive PDF. Read it with a PDF reader (Adobe Flash is required) to access all the features.
Right away you can see that the catalog is personalized – in this case, it was made specifically for Clarissa Lowe. Not only does her name appear on the catalog, both in the text and in the image, but the content of the catalog is also customized specifically for her tastes.
So, what makes this PDF interactive?
Linked Images
The logo image is linked to the Pressocup home page whereas in a regular PDF, you can only link with text but not graphics.
More Navigation Options
There's a graphic arrow on the side for navigation. The reader is not dependent on scrolling the pages in Acrobat reader or a web browser.=
Navigational Table of Contents
On the next page, the Table of Contents is also clickable for navigation to any additional pages (See page two of the PDF).
Photo Galleries
The reader can scroll through various photos that outline the coffee making process, without leaving the page (See page two of the PDF).
Audio Files
Interactive PDF can also include audio files. Go ahead- Click and listen to the audio on page four (download the PDF to listen).
Video
Interactive PDF can also include embedded videos to grab the audience's attention. Watch the video on page 7 (download the PDF to watch).
Personalized Coupons
Not only does the coupon have the recipient's name on it, but the discount amount can be varied depending on the type of customer.
Dynamic URLs
Links can be dynamic URLs that change for each recipient. Each recipient goes to their own personal web page, and therefore the link is different for everyone.
Dynamic QR codes and buttons
As well as text links, QR codes and buttons can lead to personalized web pages.
These interactive elements, along with XMPie personalization, can turn your PDF into an experience that draws the customer in, holds his attention for longer and makes for a more notable communication.
Want a demo? Get in touch using the form below.